Built with our understanding of the clinical necessities and business realities of providing and paying for care, Quest Lab Stewardship enables progressive health systems to help improve patient care through better laboratory utilization.
Normalize and organize laboratory data
Be proactive with real-time monitoring
Apply medical laboratory guidelines
Understand Your Utilization Performance
Around-the-clock insight into all reference testing from Quest to instantly understand which locations and physicians order which tests. Quickly monitor high-volume and high-cost testing from every location.
Support High-Value Care Initiatives
Drive change based on test utilization trends of inpatient versus outpatient locations, and also at the physician level.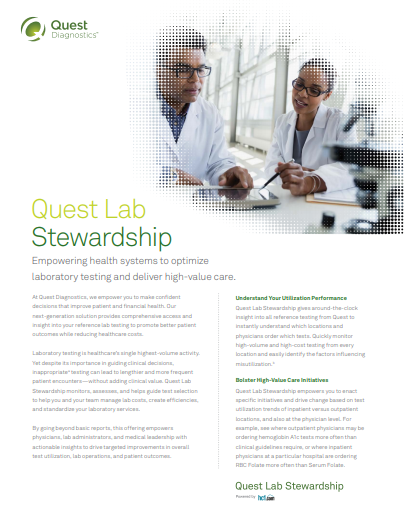 Brochure
Get the valuable insights and information you need to help make lab test optimization decisions. Learn more about Quest's easy-to-use, on-demand, and customizable reports, tools, and services. Learn more.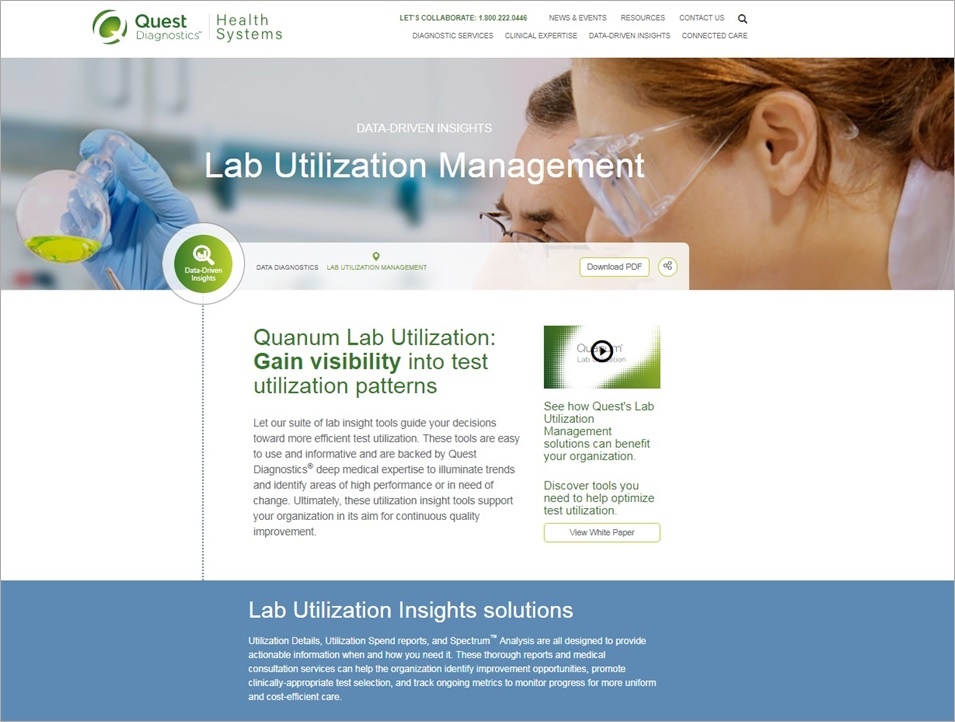 Online resource
Visit our site for health systems to find out how our lab insight tools can help guide your decisions toward more efficient test utilization. Learn more.